You thought they were gone for good.
But you were wrong.
Listen now!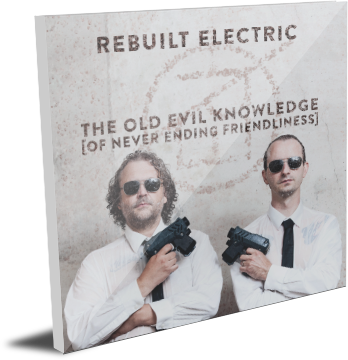 The Old Evil Knowledge
[of Never Ending Friendliness]
More Pop / More Rock / More Guitars / More Synths / More Fun
MORE EVERYTHING!
1. She Is The Sun
2. White Noise
3. It´s Easy
4. Wait And Wonder
5. Catch Me
6. Vampires
7. Welcome
8. Inside My Little Box
9. A Little Spark
10. Aim To Shoot
11. Sinking Ships
12. Noise Hat
YOU DON'T WANT TO STREAM?
YOU WANT TO OWN?
GO HERE:
But, just for your info:
There will be a very, very limited edition of hard-copies very soon!
Watch Our First Two Singles Here
You can watch our video for Naked here and you will find the whole album The Phantom Fever nearly everywhere, for example on ITUNES, SPOTIFY, GOOGLE PLAY or DEEZER.
YOU JUST CAN'T GET ENOUGH?
LOVELY… GO HERE… THANK YOU MY FRIEND.
WE SAY:
THANK YOU FOR YOUR ATTENTION!